How would you like reading 14 non-fiction books in 30 days?
Attempts like that should only be done when you are an 'accomplished' speed reader, or if you are really passionate about the subject matters discussed in these books.
Non-fiction books can seem dull for some, however, when the subject matters from these books are expounded from concepts from a book that I have great interest in, the Bible. I can tell you that these 14 books barely skim the surface of the treasures of wisdom and knowledge that has been unearthed from the pages of the Bible.
The rule of thumb that I follow with reading from Christian books, is that anything that are found in the books with discrepancy to the Bible, I will 'throw it out of the window'. The Bible is the only authoritative book concerning God and His decrees for mankind, and nothing needs to be added or taken away from its pages.
Here's a useful link on How to Read and select a Christian book.
My journey with the Bible, has gotten even more exciting since I started reading it 10 years ago, and I am still learning more and more from it everyday.
My experience with this book started out with fear and intimidation. It was just too many words written in old English that seemed too complex to comprehend, from the first time I held on to it. It progressed to a stage where I read it like a storybook. Then, I started learning how to use concordances, to understand the meaning of words in its context in Greek or Hebrew.
In these recent years, I am back to the basic, the simplest and more effective way to read the bible; with the help from the Holy Spirit. The Holy Spirit is probably the most neglected person of the Trinity, often he gets neglected and is not being expounded upon from the pulpits of churches. But he is just as important as God and Jesus Christ, read here for more on the Holy Spirit.
The Bible is more than just another book with lots of historical accounts (some might even say myths), others say that it is 'magical' and mysterious. Some believe that they will never understand the bible, so they will only read sections that have been spoken about in their church sermons, and will go with their Pastor's or Preacher's interpretation of the passages.
The Protestant Bible (note that the Protestant Bible and Catholic Bible are quite different from one another) contains sixty-six books, and it was written by some forty different authors over a 1600 year period in 3 different languages. The authors varied from kings to tentmakers and they were very varied culturally and geographically across different counties. The Bible is completely unified without internal contradictions with all the variables above, prove to the validity to what Bible says and could not have been simply thought out by men alone.
I have come to realise that one cannot grow or mature in their spiritual walk with God, unless they take this responsibility upon themselves to learn about their relationship with God, apart from just attending church services on Sundays. One needs to read the bible daily, pray (often not enough) and surround themselves with Christian literature.
If you are a Christian and you are serious about building a strong spiritual walk with God, it's time to start setting aside time to read the bible daily.
Start with a verse, then reading the verse in context of the sentence, then expound it to the full chapter where the verse is. When you are ready to for more, I would recommend reading all the 66 books in the bible at your own pace.
Here are some useful devotionals online that can help you get started with this daily devotional discipline,
Before preparing to read the bible, here are some useful tips.
Diligence and Discipline are part and parcel of a serious Christian walk. So if you are a Christian, get out of your lethargy and be a profitable child of God!
Giveaway : I will be giving away 1 copy of the 'The Word of Promise' Audio Bible worth USD $39.99. It can be downloaded on an iPad, Google Devices or Android devices, so all you need to do is to leave your name and email address in a comment below and I will do a random pick for the giveaway winner. 
The Word of Promise Audio bible is a multi-voiced, scripted dramatization of the New King James Version (NKJV) and features a star-studded cast of over 600 actors, original music score composed and conducted by prolific Italian composer Stefano Mainetti.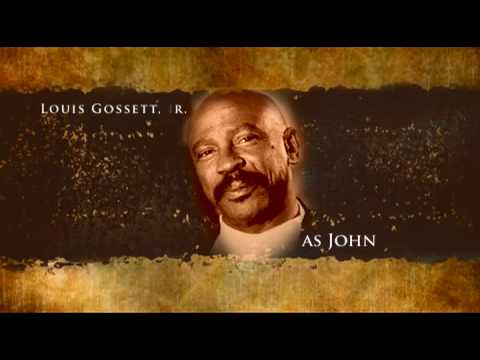 An update on the giveaway winner of a Christianbook.com USD$20 book e-voucher from the last post, 
Congrats Ling Siew! I will be contacting you soon to send you the e-voucher.
Related posts: